Quilter's Trek 2020

Quilter's Trek is a color-guided shopping adventure that is replacing the Row by Row Experience.

Dates:  June 21 to September 8.

2020 Color "True Blue"

We are participating in "Quilter's Trek" and will be offering a free pattern for our row.  Check back to see a photo of our row.
A surprise 2.5″ fabric token will be hidden inside our kits, only available in kits while supplies last.
The store will offer

 

TWO

fifteen fat quarter prizes.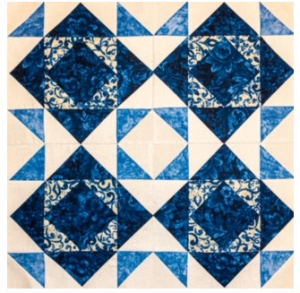 Here is our 18″ block for this year's "Quilter's Trek". The kit is $20.00 including shipping. The "Quilter's Trek" will start on June 21st. New for this year, you may purchase the kit by phone, mail order, through social media throughout the event. A pattern can only be given to an individual that visits our store in person. Come and visit with us, we are open with limited hours at this time, check the website for any changes in our hours of service.
Don't forget to visit our ribbon section, or gander at our craft items. Most noteworthy is our trophy, awards, printed ribbon and engraved gift section.
We hope you will come to visit us and see all that we have to offer. Please be sure to visit our online store to purchase your ribbons when you can't make it to the store in person.