2020 NE Shop Hop
2020 NE PA Shop Hop: October 30th – November 14th.
Nine shops participating over 16 days, featuring "Simone" from QT Fabrics.
Passports for the event will go on sale September 1st, 2020, passports remain at $5.00. Included in the passport is a free block kit.  The passport also includes coupons for all participating stores.  Coupons are redeemable starting December 1st 2020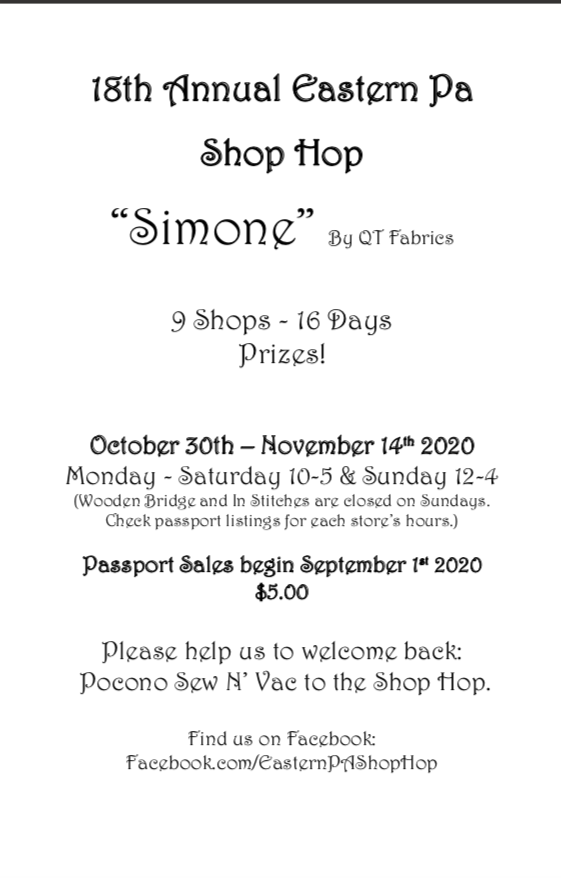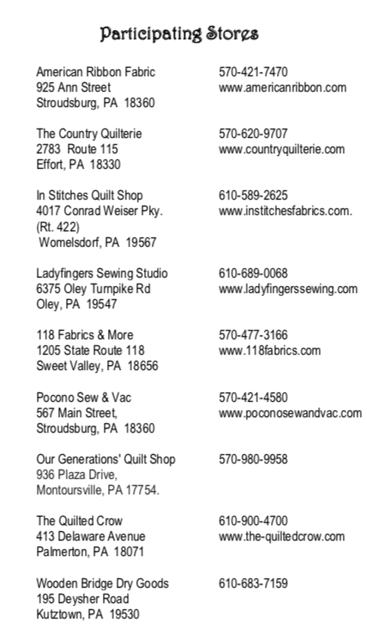 Don't forget to visit our ribbon section, or gander at our craft items. Most noteworthy is our trophy, awards, printed ribbon and engraved gift section.
We hope you will come to visit us and see all that we have to offer. Please be sure to visit our online store to purchase your ribbons when you can't make it to the store in person.