2019 NE Shop Hop
Shop Hop 2019.  Here is the finished Shop Hop quilt for 2019, the quilt finishes at 77″ x 77″.  Finishing kits will be available at a cost of $80.99.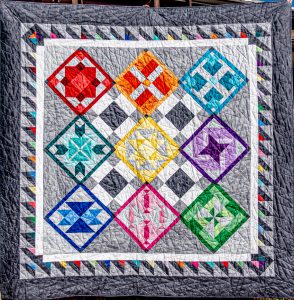 The 2019 Shop Hop Passports are now on sale for $5.00. Shop Hop will start November 1st and run through the 16th, featuring the beautiful "Toscana" line of fabrics from Northcott.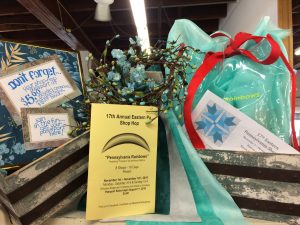 Included with the passport is a free block kit. The passport also includes coupons for all the participating stores. Coupons are redeemable starting December 1st, 2019.